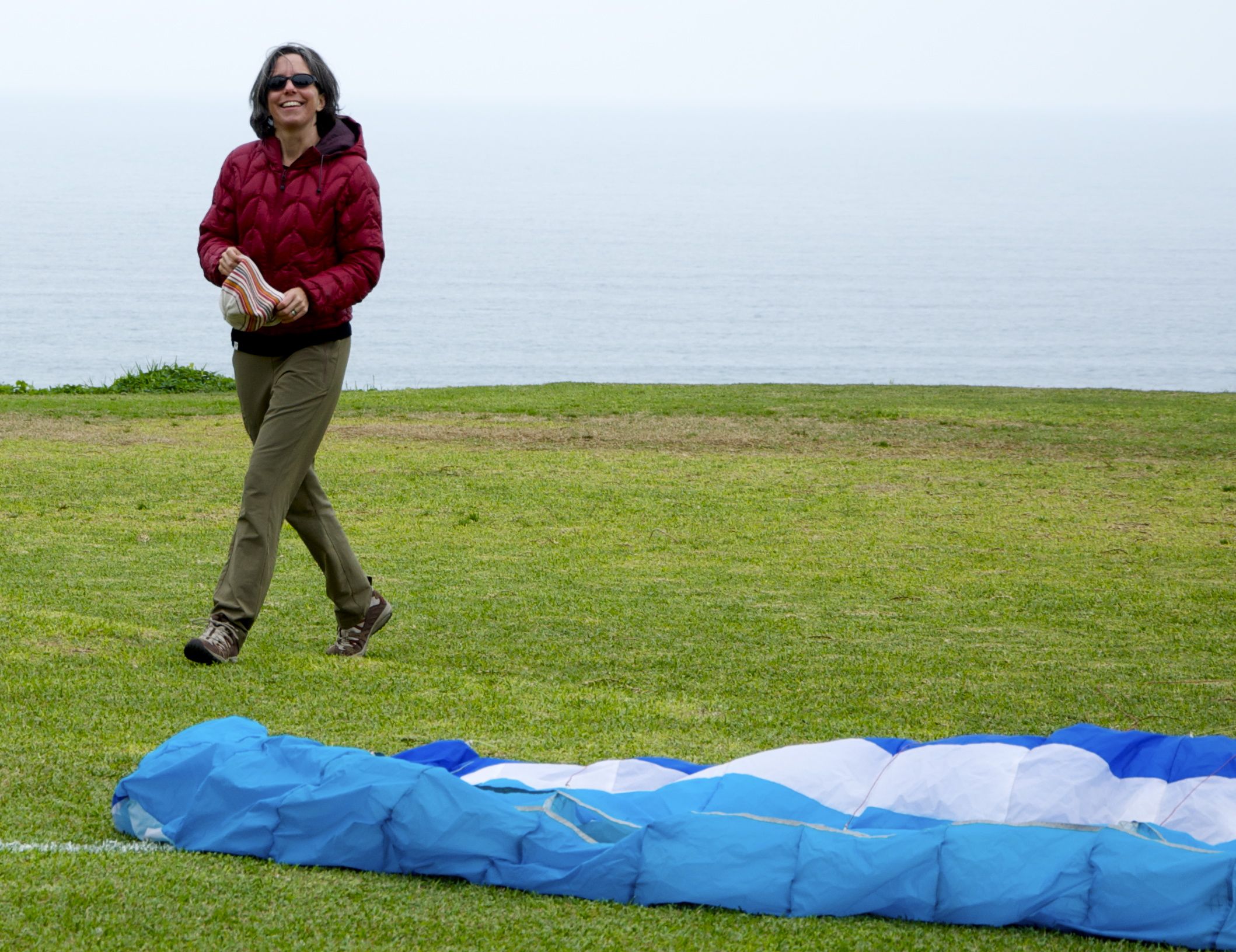 One of my lifetime highs was tandem paragliding in Peru. Running off of the cliff required tremendous trust. The peaceful soaring that followed the leap of faith... breathtaking.

I've come to realize that the times in my life when I have been willing to take the biggest risks are the times when I have enlisted the support of someone who would:
Help me shift my perspective
Encourage me to experiment with something new
Reflect my own values and vision back to me
Remind me of my strength

Enlisting the support of someone I trusted gave me the courage to take the risk, which led to greater freedom and fulfillment.
Through my work collaborating with others -- as a coach, consultant, or mediator -- I feel privileged to help people take risks and create change in their lives.