Kazu Haga Comes to Seattle
I and several Seattle activists became interested in bringing Kazu Haga to our community after seeing
this 8-minute video
, in which he eloquently argues for the importance of strategic nonviolence in the Occupy movement.
Kazu, an Oakland activist and international
Kingian nonviolence
trainer, will be coming to Seattle February 4-5 and March 23-25 for a series of talks, workshops and trainings. This site will be updated as additional events are added.
Sat, Feb 4, 7:30-8am
Sat, Feb 4, noon-4pm

How do we seize this moment and create a powerful movement? Join
Kazu Haga
and
Bill Moyer
for this interactive session on identity building, grand strategy and creative tactics. Link here to see examples of Backbone Campaign's artful activism, including the "We the People" banner that has been touring nationally and made it into Life Magazine 2011--The Year in Pictures.
Location: American Friends Service Committee

814 NE 40th Street, Seattle

Cost: Recommended donation: $5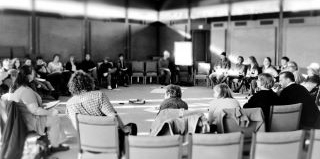 Sun, Feb 5, 1-3pm
Dr. Martin Luther King reminded us that peace is not only the absence of tension, but the presence of justice. Join us for a conversation with
Kazu Haga
to learn more about
Kingian Nonviolence
--a systematic framework of both conceptual principles a
nd pragmatic strategies to reduce violence and promote positive peace at the personal, community, national, and global levels.

Location: St. Mark's Cathedral, Bloedel Hall
1245 Tenth Ave. E, Seattle
Cost: Recommended donation: $5
Sun, Feb 5, 3:30-6:30pm

This group meets weekly. Their mission statement is: "In solidarity with the global Occupy movement, we are committed to advocating and promoting the principles and practices of nonviolence in pursuit of a just and sustainable world."
Kazu Haga
will attend this meeting as a participant.
Location: Washington State Convention Center
800 Convention Place, Seattle (Downtown, on 8th Ave, between Pike and Union).
Please note: Several groups meet at the Convention Center before the Occupy Seattle General Assembly. Check the Facebook
Occupy Seattle Non-Violence Group Meeting
page for more information about the specific location within the Convention Center.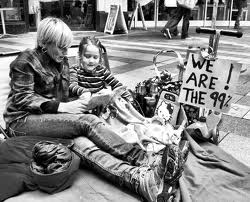 Fri, March 23
Stay tuned: We may host an evening event with Kingian nonviolence trainers Kazu Haga, Jonathan Lewis, and Kaeley Pruitt-Hamm.
Sat, March 24 and Sun, March 25, 9am-6pm
16-Hour Training in Kingian Nonviolence

Deepen your understanding of nonviolence with
Kingian nonviolence
trainers Kazu Haga, Jonathan Lewis, and Kaeley Pruitt-Hamm. This training will provide participants with a comprehensive introductio
n to the philosophy and strategy of Kingian nonviolence.
Location: St. Mark's Cathedral, Skinner Hall in the Bright Water School building
1245 Tenth Ave. E, Seattle


We will
-- Learn about the types and levels of conflict
-- Discuss Dr. King's thinking
-- Examine the six principles of nonviolence, a framework of how to respond to conflict
-- Examine the six steps of nonviolence, how to take those principles and put them into a social change organizing campaign

Registration
In order to ensure a high-quality experience for all participants, registration will be limited to 35 participants. Because space is limited, please do not submit a registration form until you are sure you can commit to the training times and dates. To register, please link to this registration form.


Within 2-5 days of completing the form, you will receive a confirmation email. If you have questions or concerns about the registration process or if you want to receive emails about future training opportunities, please email Kathryn at nonviolence.seattle@gmail.com.

Cost
Kingian nonviolence trainers Kazu Haga, Jonathan Lewis, and Kaeley Pruitt-Hamm are generously offering this 2-day training on a "by-donation" basis. Seattle organizers have arranged for airfare, lodging, and training space with the belief that, "if we bring them, funding will follow." It is important that everyone feels comfortable giving at the level that they are able. People may offer to volunteer time and hospitality in exchange for the training. Making a pledge or donating in advance by writing a check will help us know where we stand in terms of fundraising.

$20 covers the cost of the training manual that you will receive.

$40 helps someone who may not be able to afford the manual.

$40-100 compensates the trainers for time they are giving on a "by-donation" basis

$100-500 will help pay for food, lodging, and airfare (from California and Rhode Island)

$500+ will help these amazing trainers continue to offer trainings free of charge to people who work for social change in non-profit organizations, public schools, and detention facilities. Large donations may help us bring these trainers back to Seattle in the future.

If you have questions or want more information, you can contact Kathryn at nonviolence.seattle@gmail.com or Kazu at emailkazu@gmail.com